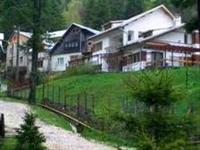 The number of foreign visitors in Romania, registered at the border, were 6.26 million in the first nine months of this year, growing by 5.8 percent compared with the same period last year, according to preliminary data released on Friday by the National Institute of Statistics (INS).
Most foreign visitors came from countries located in Europe (94 percent) and the EU countries have registered 57.7 percent of total foreign visitors in Romania. From the EU member states, most arrivals were registered from Hungary (32.3 percent), Bulgaria (19.7 percent), Germany (9.5 percent), Italy (7.2 percent) and Poland (7.1 percent) .
As concerns the arrivals in the establishments of tourists' reception in the first nine months of 2012, they amounted to over 6 million, rising 10.4 percent compared with the similar period of 2011.
Read more on Financiarul.ro