Government asks energy prices liberalization by 2017 and 2013, for households and industrial consumers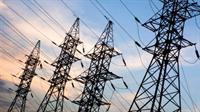 Electricity prices are going to be liberalized by 2013 for industrial consumers and by 2017 for household consumers, according to a draft law adopted by the Government on Friday and remitted to Parliament for analysis and approval.
'The regulated rates will be eliminated by the end of 2013 for non-household consumers and by the end of 2017 for the household consumers,' National Energy Regulatory Authority (ANRE) Chairman Iuliu Plaveti said after the special Government meeting.
The draft law initiated by the Economy Ministry and ANRE provided the electricity price liberalization for household consumers by 2015, but the Government decided to postpone this deadline by two years in the draft law, which will be submitted to Parliament's debate.
Read more on Financiarul.ro