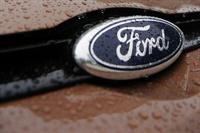 Ford Romania President criticizes his own employees at the Craiova factory, accusing them of inefficiency and waste in an internal editorial, Gazeta de Sud local newspaper reads.
Workers however claim that all cars assembled respect the quality standards and officials in the company claim that the statements of the president of the company should be interpreted in terms that he wishes a perfect team.
On the other hand, a Spanish daily read that it is possible that the Transit Connect production to be moved from Craiova to Spain but Ford denies that information, the local newspaper Gazeta de Sud reads.
Read more on Hotnews.ro