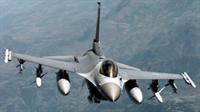 The 12 F16 Block 15 aircraft recently acquired by the Romanian Air Forces, will be used for the air police, as well as for fighting enemy actions, according to sources in the Romanian army.
Former defense minister Corneliu Dobriţoiu announced two years ago that Romania was at risk of being unable to fully secure its airspace, unless new fighter planes were acquired or the 30-35 MIG 21 Lancer currently owned by the army were overhauled, as they are over 45 years old.
Romania and the US government signed the Offer and Acceptance Letter in December 2013, which ensures programmatic support for the transfer (approved by the US) of F-16 aircraft from Portugal to Romania. According to the agreement in question, 12 F-16 Block 15 fighter jets will be delivered to Romania at the "Midlife-Upgrade" standard, starting with 2016, for a payment of 628 million Euros.
Read more on Bursa.ro