Europol: Romania and Bulgarias adhesion to Schengen risks encouraging illegal immigration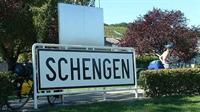 The expansion of Schengen with Romania and Bulgaria risks encouraging illegal immigration through the Greek – Turkish border, an official of Europol, the EU's police office said at Sofia. He said that the Bulgarian coast at the Black Sea risks of becoming a new target of illegal immigration.
Jean Dominique Nollet said quoted by news agency Mediafax that in future, criminal networks from Albania and Turkey will take advantage of Romania and Bulgaria's adhesion to Schengen. The Balkans has known the biggest expansion in the last years in terms of drug trafficking, smuggling and human trafficking, a recent Europol report revealed.
Read more on Hotnews.ro