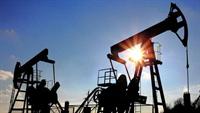 The price of crude oil is not yet fully representative of the Middle East turmoil, so it will keep rising to some $150 per barrel, before falling down in the seond half, according to Erste group analysts.
Thus, the average Brent oil price in 2011 should be around $124 per barrel, Erste said Thursday in a report.
"The greatest factor of insecurity is the political developments in a number of Arab states. At present, this is by no means fully priced in yet. I do not expect the situation to calm any time soon," said Ronald Stoferle, commodities analyst at Erste Group.
Read more on Mediafax.ro