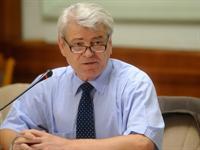 Checks on the flower transports from the Netherlands stopped in Romanian customs have turned up one or two shipments without plant health passports, which will be destroyed, said Romanian Agriculture Minister Valeriu Tabara on Tuesday, adding that there are also suspicions of tax evasion.
"Live plants or biological material may not be transported without the plant health passport. Every illegal shipment will be destroyed," he said.
Every transport of seed or flowers from the Netherlands has been checked in customs, because of suspicions that they are carrying certain dangerous bacteria. The National Plant Health Agency has taken samples for analysis; the results are expected Tuesday evening or Wednesday morning, said the minister.
Read more on Mediafax.ro