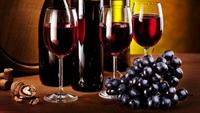 Iaşi-based Cotnari wine producer, with 25m-euro turnover last year, has budgeted 50% higher volumes of wine sold abroad for this year, as the company has almost completed talks over a contract in Russia.
Exports generate 15% of the company's total sales, but Cotnari representatives expect the percentage to go up, as domestic market sales are weaker than deliveries abroad.
There is interest in Cotnari products both on the European market, as well as in the US and Canada.
Read more on ZF.ro