BCR and JP Morgan disqualified from Petrom race. Winner could be announced tomorrow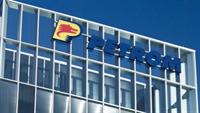 The biggest local banks have to broker the biggest share sales offering in the history of the Bucharest Stock Exchange from the very start lost the chance, with five consortiums left in the race.
The consortium consisting of BCR (the biggest local bank), JP Morgan (one of the top American banks) and Intercapital Invest (the most active independent broker on the Romanian market), created in view of brokering the sale of a 9.84% stake in OMV Petrom (SNP), was disqualified by the selection committee in the Economy Ministry through OPSPI (Office for State's Interests and Industrial Privatisation) because the documentation submitted did not meet certain requirements of the tender documents, according to market sources.
Read more on ZF.ro