Aurescu: Dispute with Bulgaria can be settled fast by negotiations, by Hague Court method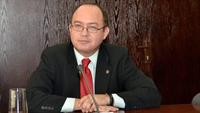 The litigation between Romania and Bulgaria regarding the maritime delimitation between the two neighbours and the possibility that it might be resolved by the equidistance method, which is the method used by the International Court of Justice in The Hague is the topic tackled by State Secretary at the Foreign Affairs Ministry Bogdan Aurescu in an interview with Agerpres.
Aurescu said the negotiations began in 1994, at expert level – the heads of the judicial departments – the director general for judicial affairs with the Romanian foreign ministry and his counterpart in the Bulgarian foreign ministry are the heads of the negotiating delegations.
'This is not a new issue in the bilateral relation. The only novel element is that this matter has become public', he stressed.
Read more on Financiarul.ro