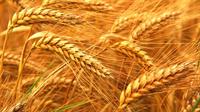 Agricover, a major agricultural group domestically, saw its turnover rise by 52% last year to 636.6m lei (151m euros), with the advance being supported by the grain unit that accounts almost 60% in the group's turnover.
"The increase (in grain operations i.e.) came both on the expanding client portfolio and purchase volume, and on the rising prices for agricultural products," explains Robert Arsene, general manager of Agricover.
For this year, Robert Arsene plans to boost both Agricover's turnover and its profit by around 20%. Arsene says grain turnover last year advanced by 63%, while the group's overall income doubled.
Read more on ZF.ro