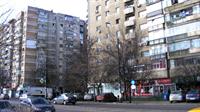 On the average segment, consultants consider a third of rented housing units at most have a contract registered with tax authorities.
ANAF yesterday answered a ZF request on the number of house rental contracts registered with tax administrations.
However, the answer provides data about all the housing units rented by individuals and shows the number of rental contracts inked by Bucharest residents holding properties in various areas, and not of effectively rented housing units in Bucharest.
Read more on ZF.ro