2012 Olympics: Romania ranking No. 26 in medal table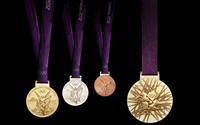 Romania was ranking No. 26 in the 2012 London Games medal table late on Saturday, after Day 15 of the competition.
Romania scooped a total nine medals – two gold (Alin Moldoveanu – 10-metre air rifle and Sandra Izbasa – gymnastics, vault), five silver medals (Alina Dumitru – judo, 48 kg, Corina Caprioriu – judo, 57 kg, Roxana Cocos – weightlifting, 69 kg, men's sabre team, Catalina Ponor – gymnastics, floor) and two bronze medals (women's gymnastics team and Razvan Martin – weightlifting, 69 kg).
The Romanian medal winners in the 2012 London Olympic Games will be awarded an automobile each offered by Renault Romania, one of the main sponsors of the the Romanian Olympic and Sports Committee (COSR), within the Awarding Gala to be staged by COSR and Renault Romania.
Read more on Financiarul.ro