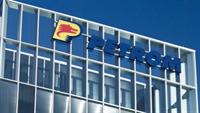 The process by which the Romanian state sells 9.84% of the shares held by the Economy Ministry in oil company Petrom starts on Monday. The offer is mediated by a consortium of banks formed around Renaissance Capital Limited, held 50% by Russian billionaire Mikhail Prokhorov through the Onexim Group Investment Fund.
Prokhorov is the newly elected head of the Right Cause political party in Russia.
Mikhail Prokhorov, 46, is the third richest man in Russia with a fortune valued at 18 billion US dollars.
Read more on Hotnews.ro