Romania Prepares Aid Scheme To Support IT&C Companies Which Plan Local Investments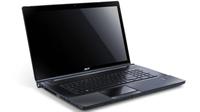 The Romanian Communications Ministry is working on a state aid scheme aimed to support IT&C companies which plan to further develop their business in Romania, Communications Minister Valerian Vreme told Mediafax.
According to Vreme, IT&C companies IBM, Oracle, Dell and Ericsson will be among the beneficiaries of the respective state aid scheme.
The minister said IBM plans to extend its activity on the local market and employ 3,000 more people, while Oracle might relocate in Romania a unit it runs in Africa. Ericsson wants to increase its number of employees in Romania by up to 500, he added. Dell might also open a subsidiary and hire hundreds of people.
Read more on Mediafax.ro