RCS&RDS really wants to buy UPC. The acquisition would create a monster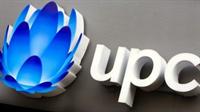 Telecommunications operator RCS&RDS, controlled by Oradea businessman Zoltan Teszari, 41, is one step away from buying rival UPC, formerly Astral, its fierce rival for over 15 years on the cable market, in a transaction that could amount to around 300 million dollars.
According to market sources, Teszari - who holds 43% in RCS&RDS, is in the process of selecting the investment bank for the financing of this transaction which, if concluded, would fundamentally change the entire Romanian telecom market, which is extremely fragmented and where competition is extremely tight. The other shareholders of RCS&RDS are investment funds Epic and Quadrant and a few Romanian businessmen and managers of the firm.
Read more on ZF.ro