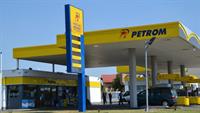 OMV Petrom (SNP), the biggest Romanian company on the Stock Exchange, has not yet finalised the procedure for the exit of shareholders who in August voted against the company's break-up.
The investors who asked the company to buy their shares back have been waiting for almost five months to find out the exit price, resulted in the wake of a valuation report to be drawn up by PricewaterhouseCoopers (PwC), and which is likely to provide an important benchmark for the entire market about the company's value.
PwC's valuation may also provide an indication about the price the state is likely to get from the sale of 9.84% in the company, an operation scheduled this year.
Read more on ZF.ro