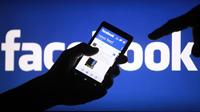 The number of Romanians who use the social network Facebook has neared 5 million in August, of whom over 4.4 million had set their residing town when they created their account on the social network, show portal Facebrands.ro's statistics.
According to the quoted data, there are currently 4,947,720 Facebook users in Romania, namely 23.05% of population and 57.68% of Web surfers.
In terms of age and gender criteria, most of these people are in the age category of 18-24 years (30.6%), followed by 25-34 (30.4%) and 13-17 (15.6 %).
Men are the ones with the most Facebook accounts, 50.29%, while women hold 49.71%.
Read more on Financiarul.ro