More than 100 raids in several Romanian cities targeting $20 mln. computer fraud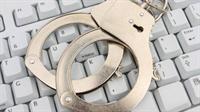 Romanian prosecutors and police were involved in 117 raids in Bucharest and several other Romanian cities on Thursday targeting three groups involved in cases of fraud on e-commerce websites. According to a press release, some 1,000 people were the victims of the groups while the total prejudice amounted to some 20 million US dollars.
Romanian investigators worked with US Secret Service and FBI officers of the US Embassy to Bucharest for the operation, according to the press release.
Read more on Hotnews.ro