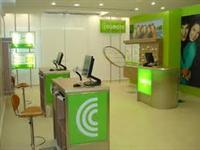 Greek group Cosmote has invested almost EUR1 billion in Romania since its launch in December 2005, growing from 0.4% to a 24% market share, while revenue reached EUR468.6 million at the end of 2010.
In 2005, Cosmote Romania's revenue was EUR5.1 million.
At the end of 2010, Cosmote had 6.84 clients on the Romanian market, including Telemobil (Zapp Mobile) users, down 5.9% from 2009. Five years ago, the operator had 48,940 users, says the data of telecom regulator ANCOM.
Read more on Mediafax.ro