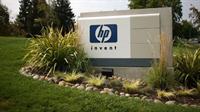 Hewlett-Packard (HP) will hire 600 people this year for its Global eBusiness Operation Centre (GeBOC) in Bucharest, which currently has a staff of 3,100, Alexander Weigl, the Centre's general manager, said in a press conference Wednesday.
Weigl also said that, by mid-year, the Centre will occupy three buildings in the Nova Park business complex, plus more space in a fourth building.
GeBOC Bucharest provides support for HP's activities in the EMEA-region (Europe, Middle East and Africa). The Centre is made up of five divisions: Global Business Services, Imaging and Printing Group, Personal Systems Group, Technology Solutions Group and Finance.
Read more on Mediafax.ro