Cosmote is first Romanian operator to report number of iPhones it sold in Romania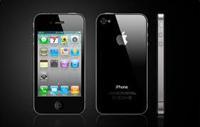 Some 2,500 iPhone terminals have been sold in Cosmote and Germanos stores since mid-December, Cosmote Romania commercial manager Panos Makris announced on Thursday.
Cosmote and Vodafone put the iPhone terminal on sale on the Romanian market in mid-December, several months after Orange was the first to distribute the terminal in the country.
Cosmote is the first to report such numbers in Romania.
Read more on Hotnews.ro