Blue-chip investments post highest average return of this year's financial investments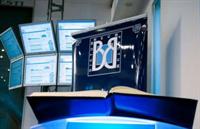 Investments in the Bucharest Stock Exchange (BVB) top-liquid shares posted an average return of 16.56 percent this year, as measured by the BET index that tracks the performance of the top-liquid 10 issuers, compared to other financial investments.
Investments in mutual funds also produced a positive yield that averaged 7.47 pct in the period of reference (mutual funds index IFM).
Those who kept their savings in dollars in the past year saw them rise by 2.59 pct, while those who chose the euro instead were rewarded with a rise of 3.27 percent measured against the exchange rate of the national currency.
The investors who put their money into stock traded on the RASDAQ market of the Bucharest Stock Exchange (BVB) were hit by a negative average return of 7.07 pct (RASDAQ-C index).
The annual inflation rate was 4.56 percent this November.
Read more on Financiarul.ro