Supermarkets, retail stars: Over 40 stores and investments in excess of 65m euros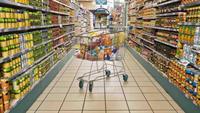 Whereas 2009 was the year of discount chains, this year it was supermarkets' turn to become the most dynamic segment in modern retail. 2010 saw the opening of more than 40 supermarkets, with the most active players on this segment being Mega Image with 21 stores in 2010, Billa with 13 and Carrefour with 10, according to ZF data.
Considering that the average investment in a supermarket amounts to around 1.5 million euros, retailers have invested over 65 million euros in the 44 stores and have created 1,200 new jobs, according to ZF calculations.
Read more on ZF.ro