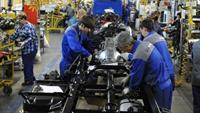 The National State Assets Management Authority (AAAS) plans to put up for sale this year minority stakes in 81 companies and counts on revenues worth RON 240-250 million, given that the first four companies that were successfully sold funneled approximately RON 400,000 to the budget. (1 euro trades for RON 4.33)
According to AAAS deputy president Stan Popa, 31 companies with state-owned minority interests were put up for sale so far, of which five were sold. Popa added that the first four companies collected some RON 400,000 and that the next companies will be also weighed up for estimates. The 81 companies up for sale have around three billion lei worth of equity.
In turn, AAAS president Adrian Constantin Volintiru said the 81 companies were already advertised and investors are expected to turn up.
Read more on Financiarul.ro