Romtelecom lays off up to 1400 employees in 2011 in an attempt to cut costs and increase efficiency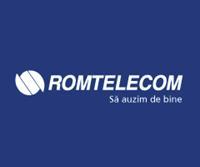 Romtelecom will lay off about 1000 to 1400 employees this year to cut costs and increase the efficiency, the operator announced. Romtelecom launched over 20 transformation projects that will take place until 2013 and aim at improving processes, from sales to installation, increasing efficiency in call centers and shops or simplifying the products portfolio.
All transformation efforts in the last years were not useless because without them, the company would not have been capable to face the new economic efforts, Romtelecom general director Yorgos Ioannidis declared.
Read more on Hotnews.ro