Rompetrol Group, to repurchase part of stock held by Romanian state in Rompetrol Rafinare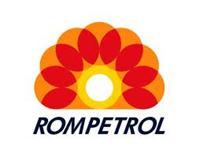 Rompetrol Group will repurchase a part of the stock held by the Romanian state in Rompetrol Rafinare (the operator of the refineries Petromidia Navodari and Vega Ploiesti), and will continue to be a significant shareholder of the company in the County of Constanta, according to a release issued by the company on Friday.
Rompetrol Group and the Romanian state, represented through the State Industrial Shareholdings and Privatisations Office (OPSPI), as sole administrator, on Friday signed a memorandum of understanding for solving the dispute concerning the conversion of the Rompetrol Rafinare bonds into shares in the Romanian state's favour.
Moreover, both sides showed their availability in establishing a partnership for the development of the energy sector in Romania, but also of Romania's role in the Black Sea and European Union region. Among the objectives and benefits of this partnership, there are the crude oil supply sources both for Romania and for the European union.
Read more on Financiarul.ro