Romanian Supreme Court Orders Seizure Of RON4M From Former Minister Dan Ioan Popescu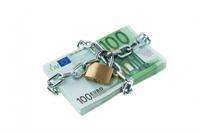 Romania's High Court of Cassation and Justice on Thursday, in the case of the wealth of former minister Dan Ioan Popescu and his wife, ordered the seizure of more than 4 million lei (EUR950,000).
The Court ruled that the former minister and his wife spent an unexplained sum of more than RON4 million, people close to the matter told Mediafax.
They have been ordered to transfer this amount to the state budget within 30 days of the ruling becoming final, as well as RON17,935 in court expenses.
Read more on Mediafax.ro