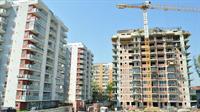 Romania's construction output rose 17.6% on the month in December 2010, the highest increase in the European Union, official data showed Thursday.
In the EU bloc, construction output fell 3.1% in December last year compared with a month earlier in seasonally-adjusted data, EU's statistics office Eurostat said.
Among the member states for which data are available, construction production fell in eight and rose in four. The highest decreases were registered in Germany (-24.1%), the United Kingdom (-15.2%), the Czech Republic (-13.3%) and Bulgaria (-13%), and the largest increases in Romania and Slovenia (+5.3%).
Read more on Mediafax.ro