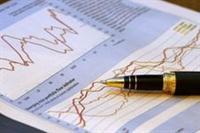 The Romanian economy shrank more than previously thought in 2010, largely due to declines in the constructions, retail and services sectors, revised figures showed Thursday.
Gross domestic product declined by 1.3% during 2010, compared to a contraction of 1.2% initially estimated, according to fresh data from the National Statistics Institute (INS).
However, the fall was les severe than authorities had expected. Official forecasts pointed to a 1.9% economic contraction for 2010.
Read more on Mediafax.ro