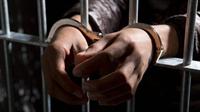 Preventive detention will be extended to 48 hours from 24 hours, according to a bill revising the Romanian Constitution, published Wednesday by the Presidential Administration.
Under the current fundamental law, preventive detention cannot exceed 24 hours.
President Traian Basescu on Wednesday sent the bill revising the Constitution to the Legislative Council for a standpoint.
Read more on Mediafax.ro