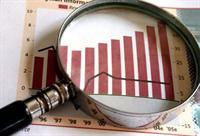 Romanian consumer prices rose 0.77% in February from a month earlier, while the annual inflation accelerated to an unexpected 7.6%, the country's statistics institute INS said Thursday.
In January, the annual inflation had eased to 6.99% from a record high of 7.96% in the previous month.
Analysts estimated a monthly inflation of 0.5% in February, while the annual rate was predicted at 7.3%.
Read more on Mediafax.ro