Possibility of higher wages, discussed by Basescu with IMF, EC and WB joint delegation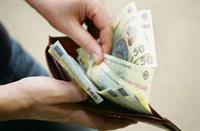 President Traian Basescu talked to the joint delegation of the International Monetary Fund, the European Commission and the World Bank on Thursday about the possibility of raising wages in the public sector, according to the Presidential Administration.
According to the quoted source, the importance of Romania observing the targets and measures set in the Multilateral International Financial Assistance Agreement.
"Among others, the mission will evaluate, meeting the deficit targets, the progress of reforms at the state-owned companies, the agenda of eliminating the regulated prices for natural gas, the state of the bilateral contracts regarding electrical power, the absorption of the European funds. The possibility of increasing the wages in the public sector was also discussed," the release reads.
Read more on Financiarul.ro