Over 2.5 million people expected to cross Romania's borders during holiday season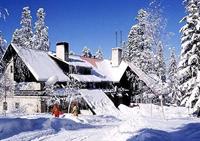 Over 2.5 million people, mostly Romanians working abroad are expected during the holiday season to pass the border checkpoints, especially those with Hungary and the Republic of Moldova.
The winter holidays bring back many of the Romanian citizens living abroad to spend these days together with their family and relatives, but also foreign nationals who want to spend their holidays in Romania.
At the same time, many Romanian citizens planned to spend these days abroad.
As a result, in December the border crossing points register an increase in traffic and means of transport, so to avoid congestion, the Romanian Border Police has taken all necessary measures so the transit is carried out in normal conditions.
Read more on Financiarul.ro