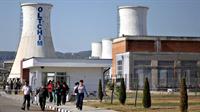 The receivers of Oltchim, which has been declared insolvent on January 30th, have succeeded in securing the much sought after financing, intended to set the foundation for increasing output to a profitable level.
Lawyer Gheorghe Piperea, one of the 7 directors, said: "Piraeus Bank has accepted to grant 6 million Euros to Oltchim, and Banca Transilvania has agreed to lend it 2 billion Euros. Another seven million Euros may come from CEC Bank".
In order to be profitable, the plant needs to operate at about 65% of its capacity. The necessary financing was estimated at about 20-25 million Euros.
Read more on Bursa.ro