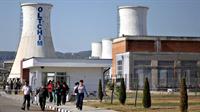 Since no investor has emerged in recent years, Oltchim plans to expand its activities with new business lines such as growing plants or retail.
Oltchim is far from exiting insolvency and, even worse, can't seem to attract no offer for the purchase of its shares. Furthermore, any potential takeover is hampered by the European Commission – the Bruxelles officials suspect that including Arpechim in the "privatization kit" might be a covert state aid for OMV Petrom. Meanwhile, chunks of the chemical plant are sold as scrap, and the company seems to shift towards new business activities.
According to Oltchim officials, its balance sheet is much improved. Not long ago, a new department (oxo-alcohols) was tested and, if powered up, would increase the company's production capacity, "from 25%, which is our current state, to about 40%", as estimated by Ion Vancea, president of the Valcea branch of Cartel Alfa union, who reckons the new department would employ some 1,000 people.
Read more on Capital.ro