IMF: Romania's priorities are increase in community funds absorption and improvement of capital spending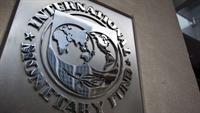 The Executive Board of the International Monetary Fund (IMF) approved the fourth review of the precautionary agreement with Romania, but warned however that it was necessary to continue the commitments to economic reforms in order to help withstand current uncertainties and to increase potential growth, reads the release published on the IMF page.
"Romania continues to make good progress under the precautionary Fund-supported program. Policy implementation has remained strong and all program targets were met. After two years of decline, economic growth has resumed and inflation has fallen to historical lows. However, the economic outlook for this year is being weighed down by the declining growth prospects in the euro area.
Continued commitment to the economic reform agenda is crucial to help withstand current uncertainties and increase potential growth," said IMF Deputy Managing Director and Acting Chair Nemat Shafik.
Read more on Financiarul.ro