How the Government sees PPPs: We have adopted the law, now the private sector should come up with the money!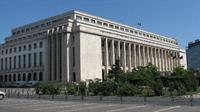 Public-Private Partnerships (PPP) do not mean that the Government comes with the plot and then sits around waiting for investors to bring the money, do the project and then share the benefits with the state, although quite a few government officials believe this is how things are.
"It is an error of perception. In very few real-life situations the state makes the plot available and then sits around waiting. If this is the approach, it's a mistaken one. PPP entails government funding, government guarantees and indirect funding. PPP means more than putting an idea into practice, it means sharing risks. In order for the investor to take on the full risk, one would need to have an extremely tempting project, but such projects are not very often to come by," says Florian Niţu, managing partner of Popovici Niţu & Asociaţii law firm, who specializes in public-private partnerships.
Read more on ZF.ro