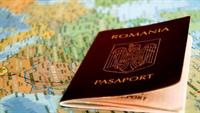 The German Interior Ministry has no intention whatsoever to reverse its negative opinion on the readiness of Romania and Bulgaria to enter the Schengen area, Novinite.com reported Sunday.
"At present, Sofia and Bucharest are still not ready to join the Schengen Agreement," the site quoted German Internal Affairs Minister Hans-Peter Friedrich as saying.
"We are not enthusiastic and taking into account the rather negative reports on the two countries, we still doubt the purposefulness of such a step," said German Ministry of Interior representative Jens Teschke.
Read more on Mediafax.ro