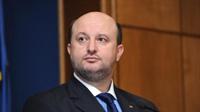 Romania has a strategy of re-industrialization, and this Government's priority areas are energy, machine constructions, but also food industry, Minister of Economy and Business Environment Business Daniel Chitoiu said in an interview.
Romania has all the chances to re-enter the markets outside Europe, where it was active before 1990 and there are hopes that, once the energy market is liberalized, the price of energy to drop and effects to be found in the lower costs of production, said Chitoiu.
Markets in Asia and Africa can absorb Romanian products, but it is important that we are present there and promote the Romanian products, that we will intensify such activities and, at the same time, we must be able to take specific guarantees that those who export, or invest in the respective countries, are sure they will not lose investments or that they can recover the money, the products counter-value, the minister added.
Read more on Financiarul.ro