CURS survey: Boc preferred by the PDL supporters as president of the party, USL supporters prefer Blaga. USL leads by 55% while PDL rests at 20%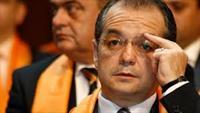 A CURS survey conducted for the Institute for Popular Studies in May 11-13 2011 shows that PM Emil Boc is preferred by PDL supporters for the highest position of the party (57%) in the detriment of his main counter candidate Vasile Blaga credited with 34% or Theodor Paleologu 5%.
In exchange, supporters of the opposition's alliance, USL, would opt for Vasile Blaga as President of PDL (46%) followed by Theodor Paleologu (12%) and Emil Boc (9%). The survey reveals that USL is credited by 55% of the voting intentions followed by PDL 20% and PP – Dan Diaconescu 11%.
Read more on Hotnews.ro