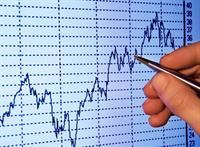 Romanian analysts are planning to improve their economic growth forecasts this year, after above-expectations data have been announced as regards the economic progression in 2010.
BCR, the biggest bank on the Romanian market, currently expects a 1.2% economic growth for this year, and intends to revise its forecast upwards.
BRD-SocGen, the second-largest player on the banking market, also expects the GDP to grow to 1.2% and is considering a revision.
Read more on ZF.ro